Graphic / Web Design Programs
Your brand is brought to life with essential web design and graphic art elements. Our team of graphic artist are some of the top designers in the country. We specialize in creating the visual architecture that will take consumers into buyers. We pride ourselves on our creative merit.
With the saturated and watered down market of businesses pushing to advertise how your organization can cut the cost on web & graphic development services tremendously; it can be difficult to navigate the terrain. TDS Business Solutions understands that graphic and web design is not a one-size-fits-all solution. We offer professional packages based on customized design to meet your needs. Web Development that is responsive to each media format and operating system as well as styles that enhance your brand by not limiting them. We have worked with 1000's of organizations worldwide and have the formula to take your visual look and feel to the optimal level.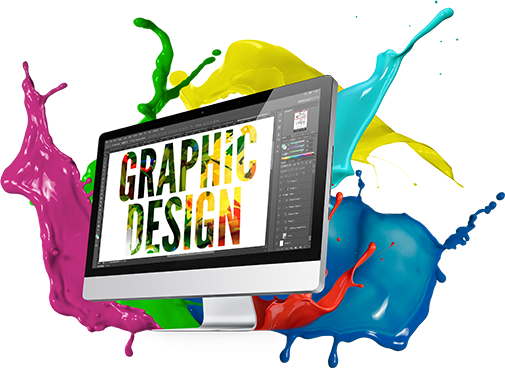 To define our efforts in more detail we have the ability to visualize complex data, intuitive concepts and compelling narratives with infographics of every size. Our expert designers synthesize dense information and transform it into engaging graphical stories, ones your audience retain in seconds. We put your conversion process into overdrive with effective CTAs designed for higher click-throughs. Customized typography, color, iconography, placement and verbiage make your CTAs branded centerpieces of your web site.
Our graphic designers combines the optimal mix of copy and color to capture leads and make instant connections with prospects. Creative ad copy and CTA design are mandatory for converting users into paying customers. Stock imagery and stale text are dead. You need authentic, high-quality visuals illustrated by creatives with years of experience.
Our custom illustrations can be embedded anywhere on your site, throughout your email campaigns and on your social platforms, making them versatile assets that shape your image and provide stronger ranking signals to search engines. Our graphic designs team crafts logos, blog features and thumbnails, social images, newsletter formatting and any type of web or print layout – all with your branding at the forefront.
We modernize your branding and animate your static content with interactive infographics. Our team of designers and developers collaborate to embed interactive elements into your traditional infographics. These elements may be triggered, for example, by scrolling or hovering over an icon. Each movement of the user's mouse creates a visually rich and dynamic form of content that presents information with max UX in mind. Custom quizzes, interactive maps, informational flowcharts and other forms of data visualizations are waiting to be created.
Our Core Services
Marketing

Accounting

Business Development

Consulting
Our Awards & Certifications